We're Caribou Digital
We are Caribou Digital, a research and advisory firm that helps clients change the world through building inclusive and ethical digital economies.
Our team of experts work across a range of sectors and businesses, from startup financing to data analytics, to financial inclusion and the use of space for development, to ensure our clients lead the field in the use of technology to deliver equitable and sustainable development.
Our team is experienced, empathetic, pragmatic and direct. We look to the central role startups and large companies alike play in ensuring that digital products, services, and markets unlock human capabilities and drive sustainable growth.
Our experience doesn't stop at one sector because the shift to digital doesn't stop at one sector.
Our Philosophy
The world is rapidly shifting to digital. No market sector, no country, no part of human life will be left untouched by this shift.
We believe that everyone should be included in the digital economy and that by helping build and shape ethical, respectful systems, we can reach that goal.
To bring about a world that is simultaneously prosperous, sustainable, and just, efforts must be taken immediately to protect and promote human agency and inclusion in the emerging global information economy. We believe addressing these challenges requires original thinking and original ways of working. Explore our updates below to see how we apply these themes to our work.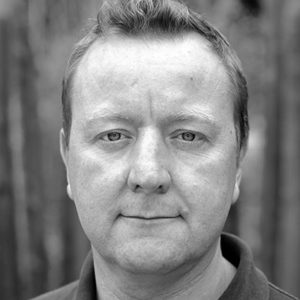 Featured Advisor: Chris Locke
Founder
Chris is the Founder of Caribou Digital. Previously, Chris was the Managing Director of GSMA Mobile for Development, helping the mobile industry build services to improve the lives of the poorest people in the world. Before that, Chris spent 15 years working in senior roles within the mobile and internet industries, for companies such as the Virgin Group, Three, AOL and T-Mobile. Before his industry career he was the Xerox Lecturer in Electronic Communication and Publishing at University College London. He has maintained strong links to the research community, including as the editor of "Thumbculture: The Meaning of Mobile Phones in Society", an anthology of research on the global social effect of mobile technology. Chris is a Visiting Fellow at the University of California, San Diego and a Digital Ambassador to the UN Capital Development Fund. He is based in Farnham, Surrey in the UK.
The Role of DFS Agents during the Covid-19 crisis