We're Caribou Digital
We are Caribou Digital, a research and advisory firm that helps clients change the world through building inclusive and ethical digital economies.
Our team of experts work across a range of sectors and businesses, from startup financing to data analytics, to financial inclusion and the use of space for development, to ensure our clients lead the field in the use of technology to deliver equitable and sustainable development.
Our team is experienced, empathetic, pragmatic and direct. We look to the central role startups and large companies alike play in ensuring that digital products, services, and markets unlock human capabilities and drive sustainable growth.
Our experience doesn't stop at one sector because the shift to digital doesn't stop at one sector.
Our Philosophy
The world is rapidly shifting to digital. No market sector, no country, no part of human life will be left untouched by this shift.
We believe that everyone should be included in the digital economy and that by helping build and shape ethical, respectful systems, we can reach that goal.
To bring about a world that is simultaneously prosperous, sustainable, and just, efforts must be taken immediately to protect and promote human agency and inclusion in the emerging global information economy. We believe addressing these challenges requires original thinking and original ways of working. Explore our updates below to see how we apply these themes to our work.
When ID works for women: What's the role of identification in helping women get access to work?
To what extent does identification help women get stable, secure work in emerging economies?
Savita Bailur
Mar 08
The difference between digital identity, identification, and ID
Caribou Digital's style guide for talking about identity in a digital age
Jonathan Donner
Dec 19
Report launch: 'Identity at the Margins — identification systems for refugees"
Caribou Digital are pleased to share our latest research, on digital identification, focusing on registration and data management for…
Dr. Emrys Schoemaker
Nov 29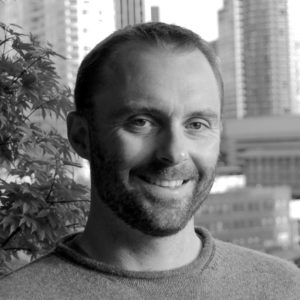 Featured Advisor: Jake Kendall
Partner at DFS Lab
Jake is partner at DFS Lab, an accelerator for high-potential entrepreneurs working to introduce innovative fintech solutions to the developing world. Offering tailored guidance and hands-on support from leading experts, the organisation helps refine, grow and launch businesses that can transform the lives of the poorest, profitably and at scale. Jake was formerly the Deputy Director of Research and Emerging Technologies within the Financial Services Team at the Gates Foundation.
Conversational interfaces and the long tail of languages in developing countries
The opportunities and challenges in the application of Natural Language Processing in low income countries